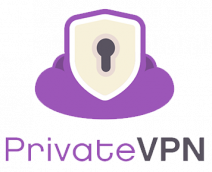 PrivateVPN
PureVPN
Virtual private networks protect your privacy while browsing the internet through secure connections that prevent unauthorized individuals from gaining access to sensitive information and online habits you may not want to disclose. This protection is especially vital whenever you're accessing the web from a public internet connection. They could also help you bypass any restrictions on your location that hinder you from accessing specific websites and online services.
This article reviews PrivateVPN, a Sweden-based VPN provider that offers no-log VPN services with access to over 150 servers across more than 60 countries worldwide. While the available network servers may not be as extensive as you'll find elsewhere, PrivateVPN has established a reliable track record throughout its decade-long existence that makes it a top choice when looking for a VPN service to use. Quickly, here's our extensive background check on PrivateVPN.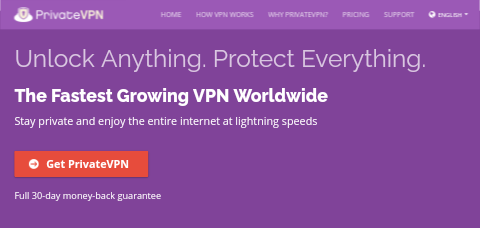 Established in 2008, PrivateVPN is a Swedish VPN service with more than 150 servers spread across over 60 countries globally. With its military-grade 2048-bit encryption, users have a guarantee of maximum privacy and data security. It also allows you to connect six different devices at once, each with a separate IP address. This feature is possible thanks to over 7,000 unique IP addresses from the VPN service provider.
Furthermore, its user interface is relatively simple, and it offers support across multiple operating systems, including Windows, Android, iOS, macOS, and Linux. PrivateVPN stands out with its no-log policy, which ensures that the VPN service doesn't keep records of your traffic data while you surf the internet. This feature further solidifies the security and protection that the VPN provider stands for.
What's more? There's a seven-day free trial to enable you to get a feel of PrivateVPN's services alongside a 30-day money-back guarantee if you find its offerings unsatisfactory after making your payment.
Streaming Services
PrivateVPN does remarkably well on the streaming front, as it gives you access to a comprehensive range of famous streaming services, including BBC iPlayer, Hulu, DAZN, Amazon Prime, HBO, and several other not-so-popular platforms. It does this through dedicated servers and IP addresses in multiple locations worldwide, including Sweden, Italy, The United Kingdom, Ukraine, Norway, and the Netherlands. This capability puts it in the small bracket of VPN providers that deliver on their promise of giving you access to restricted streaming content without any hitches whatsoever.
When it comes to Amazon, PrivateVPN has the most available regions among other VPN services on the market, with over 21 locations available. It is also one of the few VPN services that have access to DAZN, thus, enabling users to stream a wide variety of sports content.
Torrenting with PrivateVPN
PrivateVPN supports unlimited peer-to-peer (P2P) file-sharing, with unrestricted bandwidth to ensure maximum download speed. Thus, it is the perfect VPN service you can use to access Kodi, as the media player streams content using BitTorrent. Also, with 100% privacy guaranteed, your internet service provider and other unauthorized individuals cannot access any sensitive information about you from your browsing traffic while you torrent. Furthermore, PrivateVPN's no-log policy means even the VPN service provider doesn't keep any information from your data traffic.
Unrestricted Access
One of a VPN's core functions is to give you access to Internet services with prohibitions based on your location. You'll mostly find this functionality helpful if you live in countries with geo-restricted online services or media. With PrivateVPN, you can securely access any of these prohibited websites, media content, or social media platforms in your country.
It makes this possible through servers from other regions where there are no restrictions on these online services to enable you to access them. It also uses a 2048-bit Encryption and IPv6 Leak Protection that protects your privacy while you're using surfing the web and when you disconnect. Furthermore, for users living in countries with restrictions on VPN services, like China, PrivateVPN has a Stealth VPN feature that enables them to use the software despite the prohibitions on Virtual private networks.
Security & Anonymity
Security and privacy protection are the most crucial part of VPN services. One of the primary reasons people use a VPN is to hide any vital information that may leak while they surf the internet. As such, the best VPN providers usually have high-end security encryptions in place to protect user data.
When it comes to security measures, PrivateVPN comes with 2048-bit Encryption With AES-256, which is the same level of encryption used by national military forces worldwide. The VPN service also uses IPv6 Leak Protection to protect your data from leaks if there's an abrupt disconnection from the internet. Furthermore, a Killswitch feature automatically terminates your internet connection whenever you close the software.
The VPN service also doesn't keep logs of your data traffic. Thus, you don't have to worry about any sensitive information about you leaking from their database in the future.
Performance
PrivateVPN has left a track record of reliability and trustworthiness over the last decade. The VPN service provides secure and safe internet browsing and access to a wide range of geo-restricted online services through over 150 servers spread across over 60 countries. Of course, this figure isn't the most extensive number of network servers around, with some other VPN providers offering thousands.
However, experience with other VPNs have shown that quantity doesn't always equal quality, and although PrivateVPN doesn't have a vast number of servers, it does its job impressively still. For example, the software has servers that give you access to the most regions on the market.
Interestingly, the VPN service assures its customers that it'll continue to add new servers to its list. Also, PrivateVPN offers a relatively stable and fast internet connection with unrestricted bandwidth. So, users don't have to worry about slow downloads and web page time-outs with the software.
User-friendliness
One of the strong points of PrivateVPN is its user-friendliness. The application is straightforward to download and install, with a three-step setup process ensuring users don't go through much hassle to get it running. What's more? PrivateVPN is compatible with multiple operating systems. The software is functional on smartphones and computers that run on Android, iOS, macOS, Windows, and Linux. This versatile compatibility means you can access it regardless of your device.
| | |
| --- | --- |
| Device | Virtual Private Network |
| Windows | ✅ |
| Android | ✅ |
| iOS | ✅ |
| Linux | ✅ |
| macOS | ✅ |
Conclusion
PrivateVPN does almost everything right, and it was hard to find a weak point. The VPN provider has put in a lot of effort to make itself one of the top choices in the market, despite its relatively limited number of servers. It offers top-notch security and privacy protection, is excellent at unlocking and streaming geo-restricted content, and is remarkably straightforward to use.
If you're looking for a VPN service to try out, then you can't go wrong by opting for PrivateVPN. We guarantee you'll enjoy the experience.